The Business Value of Golf Instruction
Event Time:
8:30 am - 12:30 pm
Event Location:
Columbine Country Club
The Business Value of Golf Instruction
Columbine Country Club
Tuesday, November 10th, 2020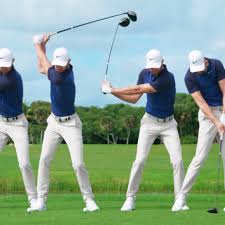 OVERVIEW: How can your facility retain members and create more value with golf instruction? Join us for this 2 hour seminar as GOLF Channel and PGA teaching extraordinaire, as Andy Hilts dives into the following topics:
Driving facility revenue through instruction.

Teaching professional compensation.

Retain 100% of your members.

Building a teaching building - pros and cons.

Free instruction for every member - or free for new members.

The COVID craze -What happens when other activities come back?
Members will receive 3 CE credits for attending.
WHERE: Columbine Country Club
WHEN: Tuesday, November 10th, 2020 from 8:30am -12:30pm
TIMELINE: 8:30am - 9:15am: Check-in and light breakfast
9:15am-9:50am: Chapter meeting and Affiliate presentation
10am -12pm: The Business Value of Golf Instruction. - Andy Hilts
12pm - 12:30pm: Lunch & Meeting adjorned

COST: $55/person and includes continental breakfast, education and lunch.
---
ABOUT THE SPEAKER:
| | | |
| --- | --- | --- |
| | | Andy Hilts is a professional speaker and leadership coach. He has been actively involved in golf media throughout his career, authoring numerous articles for Golf Digest, GOLF Magazine and PGA Magazine. He has made multiple appearances on Golf Channel and is the author of "The Par Plan," and instruction book published by GOLF Magazine. |
Andy Hilts was previously the Director of Proponent Group, a member-based Golf Channel Academy affiliate and was the Director of Instruction at the GolfTec Corporate Headquarters.
Andy is a PGA Master Professional in Instruction, received the Colorado Section PGA Teacher of the Year, was the PGA's Horton Smith Award winner and named one of Golf Digest's Top 40 Teachers in America.
Andy Hilts excels as an industry speaker, having been a presenter three times at the PGA of America's National Teaching and Coaching Summit and also at events hosted by Proponent Group, the Executive Women's Golf Association, and PGM programs at various universities.
---
REGISTRATION: Please register online or by contacting Cortney Murphy at:
cortney@cortneymurphy.com or 303-601-5968
PAYMENT: You may utilize our online payment portal or snail mail a check payable to the Mile High CMAA to the following address:
Mile High CMAA
C/O: Cortney Murphy
15275 W. Auburn Ave
Lakewood, CO 80228